Reliable Precision Parts Delivered on Time
Trust Boyd Machine Co. For Quality Machined Components with Tight Tolerances
Request a Quote
Get in Touch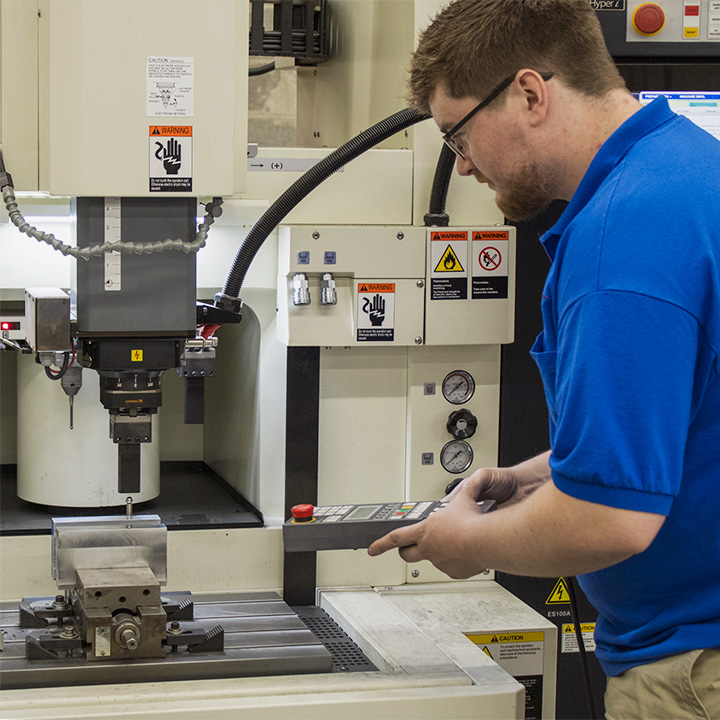 High-quality Parts, On-time Delivery, Reasonable Payment Terms & Fair Prices
At Boyd Machine Company, we specialize in providing affordable parts with tight tolerances, delivered on time and with exceptional quality.
Our advanced automation and fixturing techniques, combined with a policy of transparent communication, guarantee that your parts will be done right the first time, every time.
You don't have to stress over sourcing parts!
To meet your needs, we operate a modern machine shop with advanced equipment.
Our team of skilled technicians, machinists, and programmers have the expertise and commitment to excellence needed to deliver high-quality results that exceed your expectations. When you partner with Boyd Machine Company, you can trust us to provide you with the best value for your investment and deliver a seamless customer experience.
We're all about maximizing value – that means finding ways to make parts and components work better, faster, and smarter.
We can uncover game-changing opportunities to enhance design and production.
Our 5-axis machining capabilities allow us to handle complex parts from every angle and orientation imaginable.
Get the most out of your production with our advanced technology.
Our expedited parts service ensures you get the essential components you need on time for urgent deadlines and quick replacements.
Don't let a failed piece slow you down – we've got you covered.
We prioritize open lines of communication to ensure that everyone is on the same page.
Our streamlined processes save time and cut costs, allowing us to focus on delivering high-quality results.
At Boyd Machine Company, we understand that our customers have unique needs and demands.
That's why we make it easy to work with us every step of the way. 
Step 1. Request a quote by sending us your project details.
Provide us with detailed drawings of the part or assembly you require, including dimensions, tolerances, and any relevant information. Additionally, specify the desired material, quantity, finish (such as machined, painted, or powder coated), and deadline for delivery.
Step 2. We will provide you with a quote, along with an estimated lead time for the job.
We provide you with a fair and accurate quote along with an estimated lead time for the job. You can trust us to take your project requirements seriously and deliver quality results on time.
Step 3. Upon approval of the quote, we will begin production of the job.
Our team of skilled technicians, machinists, and programmers uses innovative methods for programming and manufacturing on modern CNC machining centers. This allows us to deliver the highest quality service at competitive pricing, ensuring that you get the best value.
Step 4. Once production is complete, we will provide you with a qualified inspection report
We provide our customers with a qualified inspection report for every job we complete. This ensures that the parts you receive meet your exact specifications, giving you the peace of mind that comes with knowing your project is in good hands.
GET STARTED ON YOUR PROJECT TODAY